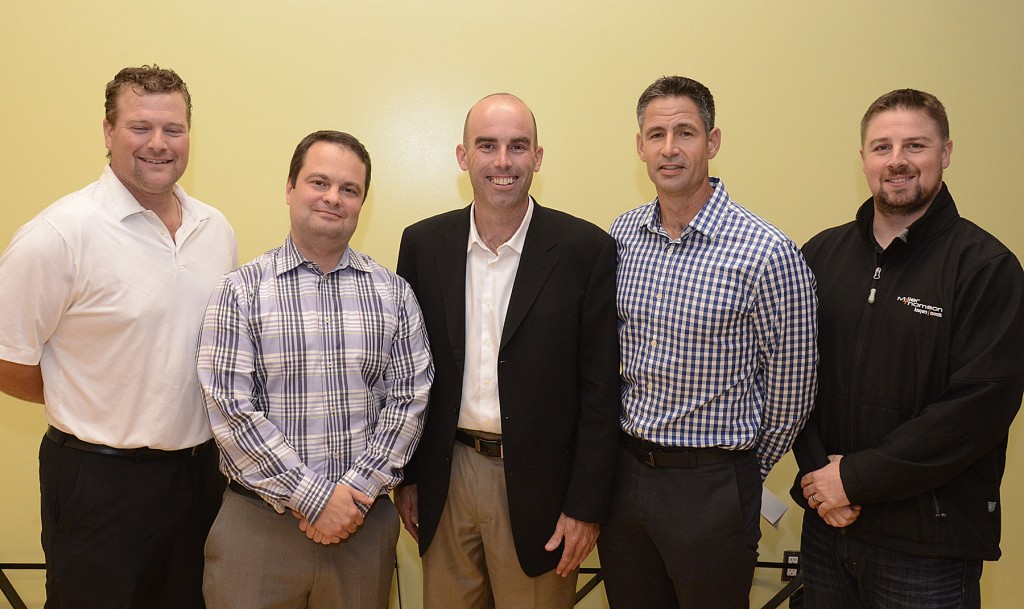 At the Flamborough Chamber of Commerce (FCC) Annual General Meeting (AGM) held last week, four new members were acclaimed to the Board of Directors (BOD).
The new members of the FCC BOD are Andy Broadbent (CFO – Terra: Where Colour Lives); Peter Calder (Regional Manager – Lafarge Canada), Nathan Helder (President – Gelderman Landscaping Services); and, J.J. Woodley (Owner – Red Hill Car Wash).
They are joined on the FCC BOD by Shawn Brenn (Brenn-B Farms), Kayle Hampson (Miller Thomson Law), Teresa Luckanuck (Spoiled Rotten Pet Services), Craig Sampson (Weeks Home Hardware) and Jason Small (Community Church).
The new members of the FCC BOD replace Ron Graham/Carlos Midence (Lafarge Canada); Wendy Martin (Peak Realty); Greg Tremble (OLG – Flamboro Downs); and; Wendy Wasylowich (Great Canadian Gaming Corporation/Flamboro Downs).
The FCC extends it sincerest appreciation to the departing members of the BOD and is looking forward the contributions of the new members.
Welcome aboard!!