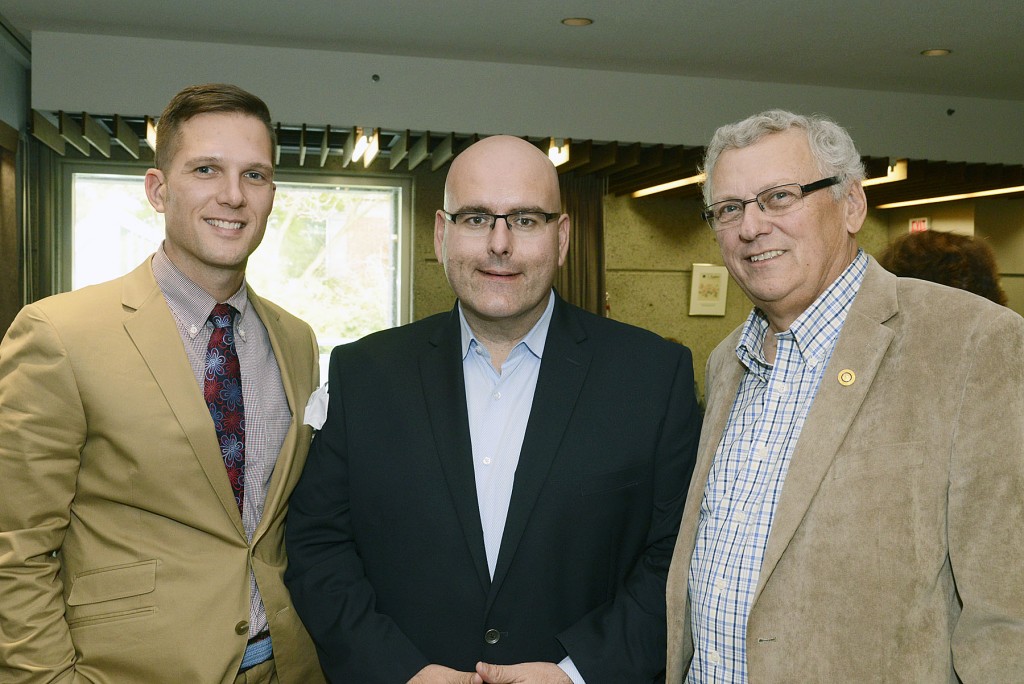 At the invitation of Ancaster-Dundas-Flamborough-Westdale MPP Ted McMeekin – the Minister of Municipal Affairs and Housing in the Premier Kathleen Wynne Cabinet at Queen's Park – Executive Director Arend Kersten represented the Flamborough Chamber of Commerce (FCC) at a 'Transit Town Hall' meeting at the Royal Botanical Gardens (RBG) earlier this week. Ontario Transportation Minister Steven Del Duca was the special guest at the meeting, which was co-hosted by Burlington Liberal MPP Eleanor McMahon. The Wynne Liberal government has committed some $130 BILLION to public transit over the next decade – including over $1 billion for a Light Rail Transit (LRT) in Hamilton.
Also in attendance were Hamilton Mayor Fred Eisenberger, President and CEO Keanin Loomis of the Hamilton Chamber of Commerce and Flamborough Councillors Judi Partridge (Ward 15 – East Flamborough) and Robert Pasuta (Ward 14 – West Flamborugh). Councillor Partridge urged Del Duca to extend the GO bus service along Dundas Street to Waterdown (it currently ends in Burlington).
For pictures taken at the meeting by Wilf Arndt – who retired this week as the Executive Director of the Waterdown BIA – please click HERE.