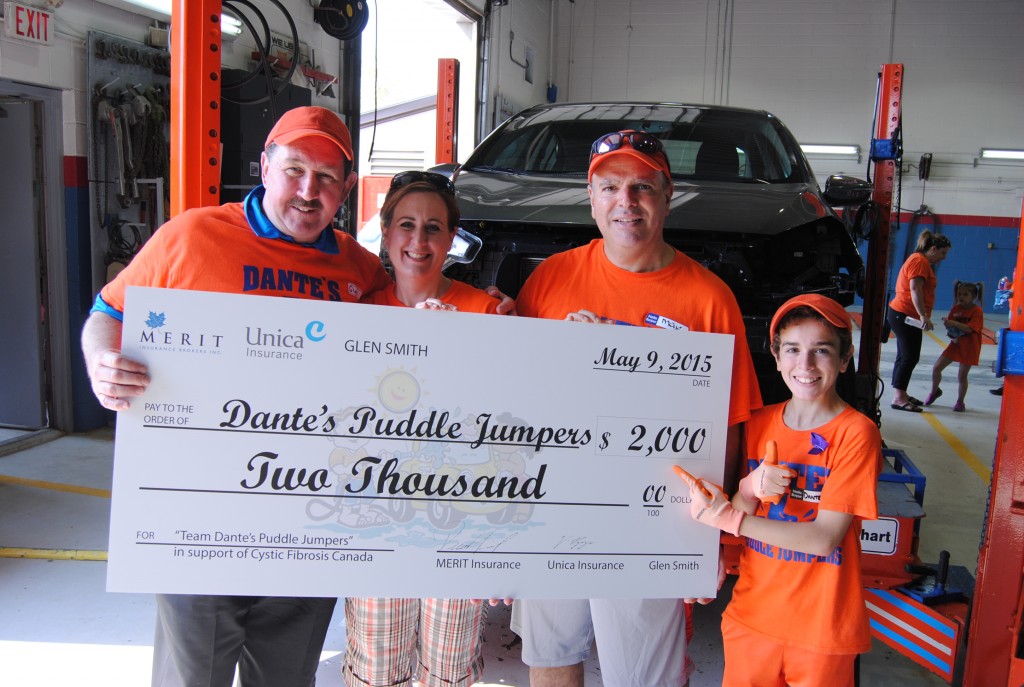 PICTURES, PICTURES, PICTURES
DANTE'S PUDDLE JUMPERS
Congratulations to 12-year-old Dante DiFelice, his family (parents Max and Patty; big brother Domenic and grandparents Domenic and Margaret) and his incredible team of volunteers for the car wash at Waterdown Collision last Saturday in support of cystic fibrosis. Consider the numbers: four hours, 375 vehicles, 146 volunteers and a grand total of $14,040. Incredible, simply incredible.
The day started with a surprise cheque presentation for $2,000 from Glen Smith and his team and partners at Merit Insurance. There is Merit – again – leading the way by example!
Dante – the youngest recipient ever of an Outstanding Business Achievement (OBA) award (Community Service by an Individual) hosted by the Flamborough Chamber of Commerce (FCC) – has cystic fibrosis.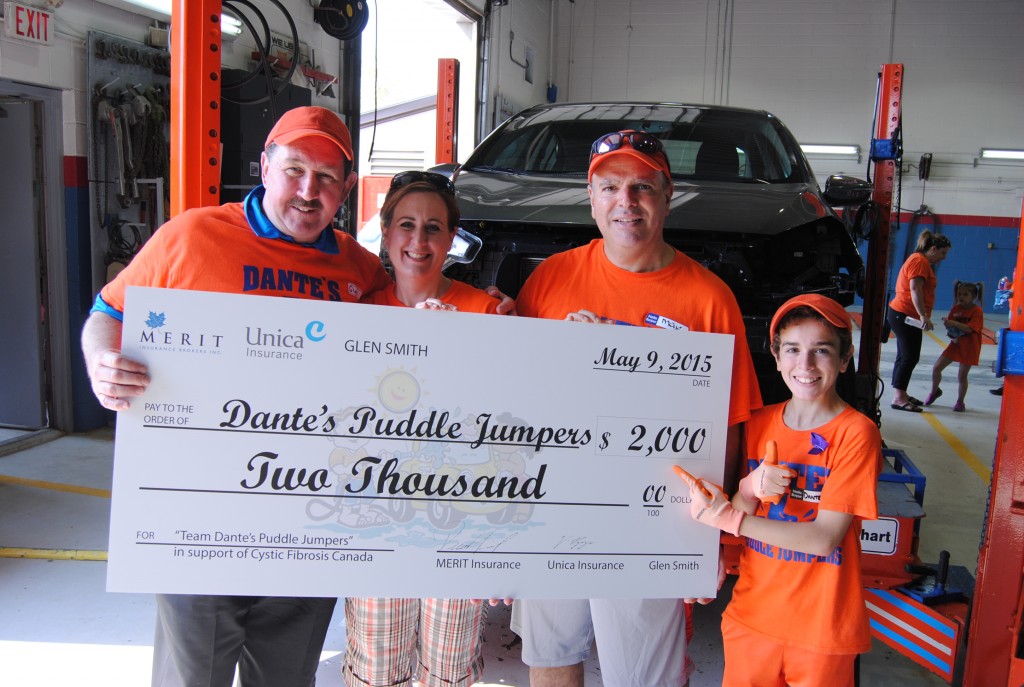 For more pictures, please click HERE:
COGECO STARS
Last week FCC Executive Director Arend Kersten joined his counterpart from the Oakville Chamber of Commerce – President and CEO John Sawyer – as judges in a competition that recognizes and honours the very best in Cogeco community television in Ontario. The winners will be announced at a gala in Oakville in June. Included in pictures taken after the judging was Cogeco's Ben Lyman.
PAUL HARRIS AWARDS
FCC Executive Director Arend Kersten and his wife Dianne were guests of the Rotary Club of Waterdown at its annual Paul Harris awards this past Monday evening. Among the recipients were Lena Aggus (wife of Gerry Aggus – a Past President of the FCC) and Executive Director Wilf Arndt of the Waterdown BIA.
In addition to a group picture of all the recipients, Lena and Gerry Aggus are pictured with Rotarian Nick Brown (Brown Financial Security) while Wilf Arndt is pictured with his wife Doris and Rotarian Rick Ludwig (Kitching Steepe Ludwig Funeral Home).
The FCC partners with the Rotary Club of Waterdown in hosting the annual Flamborough Open golf tournament.
The highest Rotary honour, the Paul Harris Award recognizes members for outstanding contributions to Rotary as well as champions for their outstanding contributions to the local community.