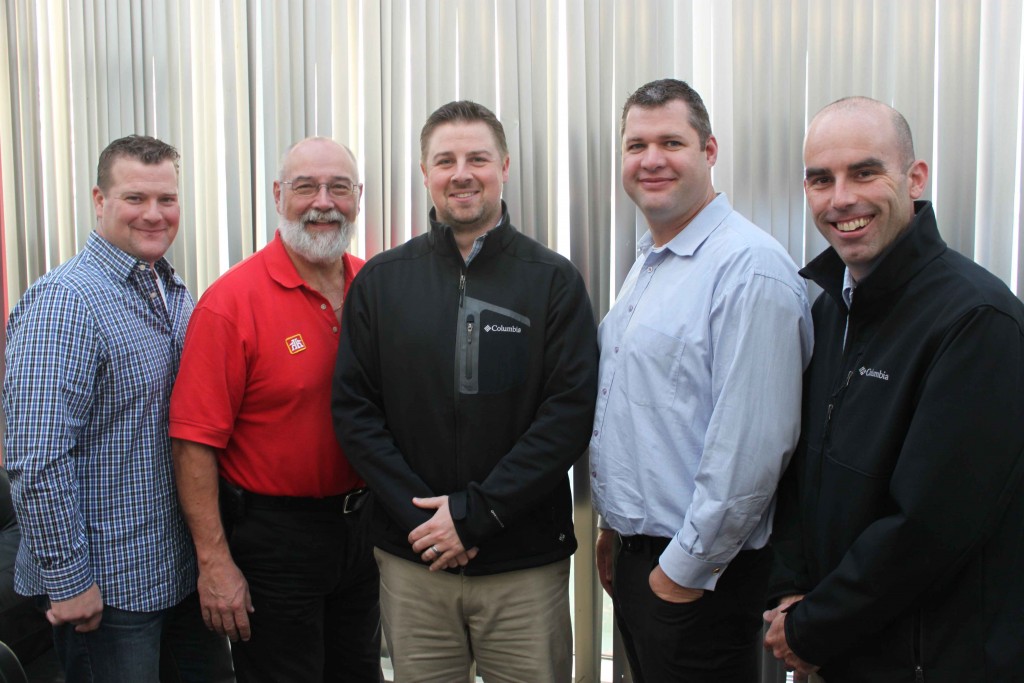 KYLE HAMPSON NEW FCC PRESIDENT
At its first meeting after the Annual General Meeting (AGM), the Board of Directors (BOD) of the Flamborough Chamber of Commerce (FCC) elected Kyle Hampson of Waterdown as its 2015-2016 President. Kyle and his wife live in Waterdown with their two young children.
Kyle – a lawyer with Miller Thomson in its Guelph office – succeeds Pastor Jason Small of the Community Church. Jason has served as President of the FCC BOD for the past three years and remains on the BOD Executive Committee as the Past President.
Kyle and Jason are joined on the Executive Committee by Vice President Craig Sampson (Weeks Home Hardware), Secretary Shawn Brenn (Brenn-B Farms) and Treasurer Andy Broadbent (Terra – Where Colour Lives).
The other members of the FCC BOD are Peter Calder (Lafarge Canada), Nathan Helder (Gelderman Landscaping Services), Teresa Luckanuck (Spoiled Rotten Pet Services) and JJ Woodley (Red Hill Car Wash).