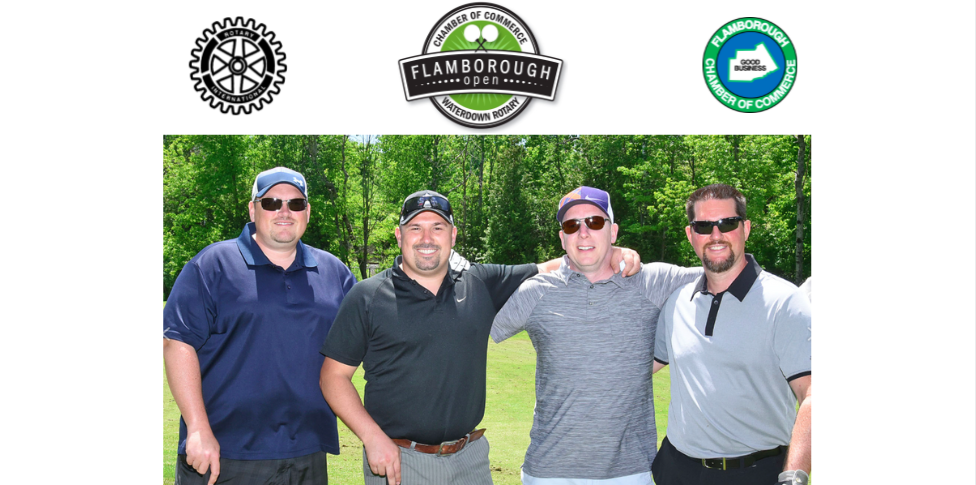 Flamborough Open Golf Tournament
It's time to think golf! We are planning for our 2018 Flamborough Open! This premier golf tournament is co-hosted by the Flamborough Chamber of Commerce (FCC) and the Rotary Club of Waterdown (RCW).
This year the tournament is scheduled for Wednesday, May 30th, 2018 at Carlisle Golf and Country Club.
Every golfer will receive a 2-4-1 coupon (two golfers can play for the price of one) at any one of the six courses (Lionhead, Royal Ontario, Royal Niagara, Carlisle, Century Pines and Streetsville Glen) owned by Kaneff Golf. That's a savings of up to $100.
The proceeds are divided between the FCC  and the RCW. The FCC portion forms an important part of the annual budget, allowing the FCC to continue its role as the credible and effective 'Voice of Business' in Flamborough. The RCW portion will be donated to a variety of local, regional, national and international projects.
If you have any questions, email admin@flamboroughchamber.ca