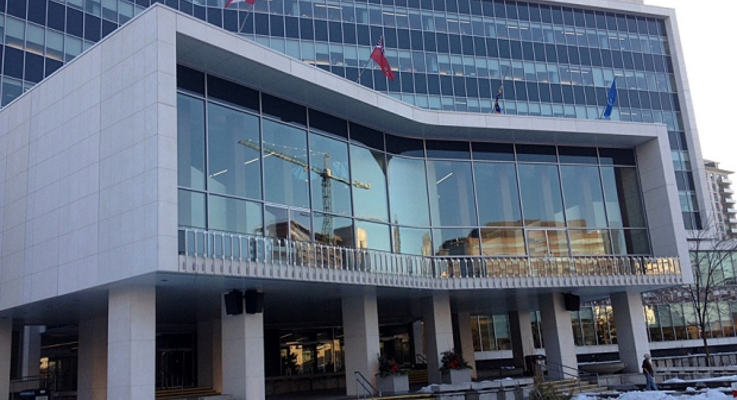 At Long Last, Hamilton Votes To Implement A Lobbyist Registry
By Samantha Craggs
CBC News
Thursday, September 4, 2014
After seven years and numerous debates, the city of Hamilton is implementing a lobbyist registry. But local business leaders still worry it'll deter companies who want to locate here.
The general issues committee voted unanimously on Thursday to be the third municipality in Ontario to implement a registry, which will let the public look online to see who is lobbying councillors and senior staff, and for what reason.
Pending council ratification on Sept. 10, the registry will be implemented next summer.
The move comes after years of debate spanning back to 2007, when the city struck an accountability and transparency subcommittee to look at the issue, as well as implementing an integrity commissioner.
"It's taken long enough," said Coun. Judi Partridge of Ward 15 in Flamborough, who was a member of the committee.
Toronto and Ottawa are the only other Ontario municipalities with registries. Hamilton's will cost up to $100,000 to implement, then about $115,000 per year to operate.
The Hamilton and Flamborough Chambers of Commerce and the local home builders association have spoken against the registry, saying it'll deter business.
Thursday's vote has put more pressure on Hamilton's residential taxpayers, who will continue to shoulder major tax burden because business isn't growing, said Arend Kersten, executive director of the Flamborough Chamber of Commerce.
"Hamilton is on the verge of going bankrupt like Detroit is and the only way it can be saved is if we're business friendly," he said. "I think putting this new registry in place will just scare business away. They won't even bother with Hamilton."
Hamilton already isn't business friendly, Kersten said. The registry is just "another nail in the coffin."
The registry bylaw includes a "black-out period" where companies can keep their meetings at city hall under wraps where going public could jeopardize a major deal.
Otherwise, lobbyists will have to register who they're meeting with, the general time period and the subject matter with the city, which will then post the information on a public registry.
The registries in Ottawa and Toronto haven't slowed growth, said Coun. Brian McHattie, who revived the registry earlier this year after it disappeared in the budget process.
"I don't think it's as big a problem as we think it is," he said.
But Hamilton is different from Toronto and Ottawa are unique cities that benefit from size and location, Kersten said.
"I just don't see the need and I think it's going to do tremendous damage," he said. "I just think it's a sad day."
The registry will be implemented next July. Council will review it after two years.