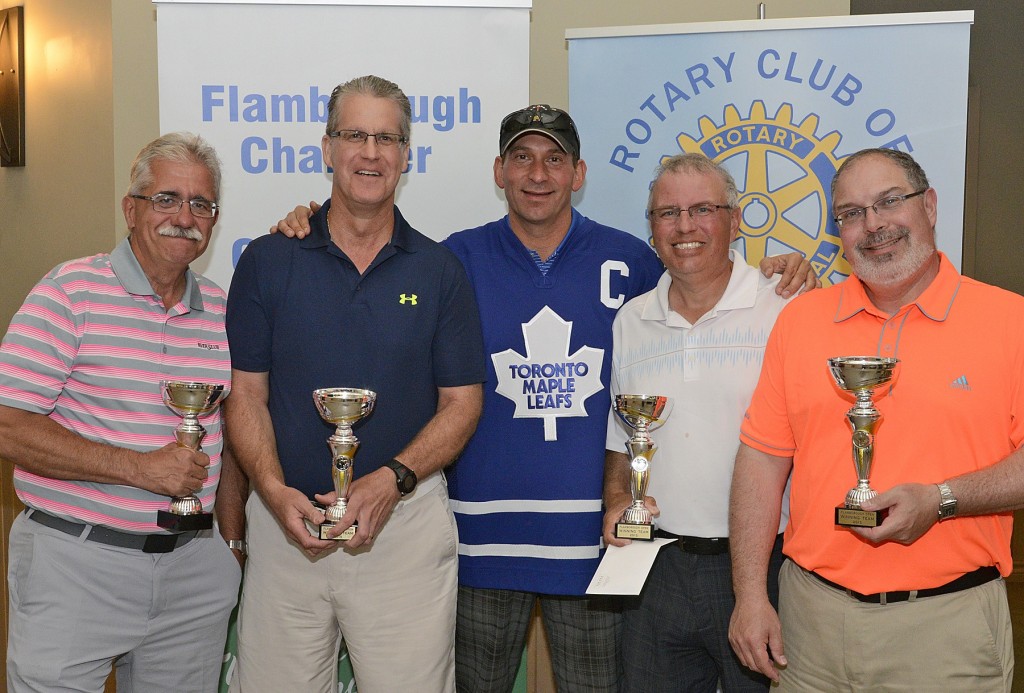 With Spring busting out all over, it's time to think golf. As in the 2016 Flamborough Open … Flamborough's premier golf tournament co-hosted by the Flamborough Chamber of Commerce (FCC) and the Rotary Club of Waterdown (RCW).
In just over three weeks (Wednesday, June 1, 2016), golfers will again assemble at the Carlisle Golf and Country Club to prove their golfing prowess. Consider what all the tournament offers:
– EVERY golfer will receive a 2-4-1 coupon (two golfers can play for the price of one) at any one of the six courses (Lionhead, Royal Ontario, Royal Niagara, Carlisle, Century Pines and Streetsville Glen) owned by Kaneff Golf. That's a savings of up to $100.
– EVERY golfer will go home with a beautiful hanging basket from Terra – Where Colour Lives.
– No matter how good (or bad) the golf game is, EVERY golfer will be able to enjoy that wonderful post-tournament prime rib dinner Carlisle is famous for.
– EVERY golfer will be eligible to win one (or more) of the tournament contests (individual and team scores, putting, closest to the pin, longest drive).
– EVERY golfer will once again be entertained by auctioneer extraordinaire Jim McCartney (worth the registration fee alone).
– NEW THIS YEAR – YELLOW BALL SCRAMBLE – An exciting blend of individual and team competition. Details at the tournament.
The proceeds are divided between the FCC  and the RCW. The FCC portion forms an important part of the annual budget, allowing the FCC to continue its role as the credible and effective 'Voice of Business' in Flamborough. The RCW portion will be donated to a variety of local, regional, national and international projects.
All of the sponsorship and online registration (preferred option) information can be found HERE.
If you wish to register manually please click HERE, print, scan and email to admin@flamboroughchamber.ca OR fax to 905-689-1313.