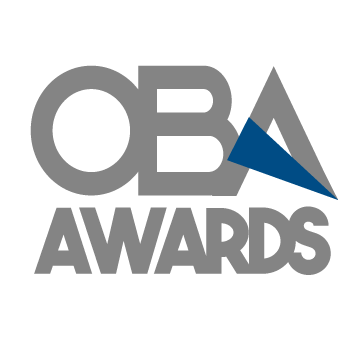 Outstanding Business Achievement Awards Nominations are Now Open!
Every year, the Flamborough Chamber of Commerce honours and celebrates the very best in corporate excellence and community service at its Outstanding Business Achievement (OBA) awards gala.
As a result of the continued COVID-19 situation, the Flamborough Chamber of Commerce has made the decision to move forward with a virtual format for the 2021 Outstanding Business Achievement Awards. During these challenging times, it is more important than ever to recognize the incredible business community in Flamborough.
Stay tuned as we reveal details about the 2021 Virtual OBA Awards scheduled for Spring 2021!
NOMINATE A LOCAL BUSINESS
Do you know a local business that is worthy of an OBA Award? Nominate them today!
We are now accepting nominations for outstanding businesses in Flamborough.
Nomination Deadline: Monday, February 1st, 2021
Download form here: OBA Nomination Form 2021
OBA NOMINATIONS RULES/PROCEDURES:
The business must reside in Flamborough
The business must not have won an OBA in the same category in the last year
OBA Nomination process must be followed
In any given year if a sufficient number of nominations are not received in any category, the judges reserve the right to cancel the awarding of that category for that year. At the discretion of the committee
Nominees are NOT required to be members of the Flamborough Chamber of Commerce
THE CATEGORIES ARE:
Entrepreneur of the Year Award
Criteria: This award recognizes an individual who personally exhibits extraordinary energy, inspiration, leadership and / or innovation in their business pursuits
Small Business Award
Criteria: Business has 1-25 employees and is a for profit business
Large Business Award
Criteria: Business has 26+ employees and is a for profit business
Resilience Award for a Business
Criteria: A business that over the past year has adapted in the face of adversity and demonstrated exemplary best practices, strength and reinvention
Resilience Award for an Individual or Group
Criteria: An individual or group that over the past year has adapted in the face of adversity and demonstrated exemplary best practices, strength and reinvention

Community Service by a Business or Not-for-Profit
Criteria: A business that has over a period of time, demonstrated exemplary business practices and dedicated involvement in the community
Green Award
Criteria: A business that shows exemplary environment stewardship and sustainable business practices

LAST YEAR'S OBA AWARD WINNERS
Small Business Award: Galer Equipment Ltd.
Large Business Award: Flamboro Downs
Service Industry Award: Roseto Fresh Foods & Catering
Entrepreneur of the Year Award: Dr. Cheryl van der Mark,
Waterdown Village Chiropractic and Wellness Group
Professional Service Provider of the Year Award: Merit Insurance Brokers Inc.
FCC Award: African Lion Safari
Lifetime Achievement Award: Ryan Bridge
Be sure to check out last year's Digital OBA Awards Program for Flamborough Chamber of Commerce's first ever virtual OBA Awards highlights. Join the conversation! @FlamboroughCofC #OBAAsGoVirtual