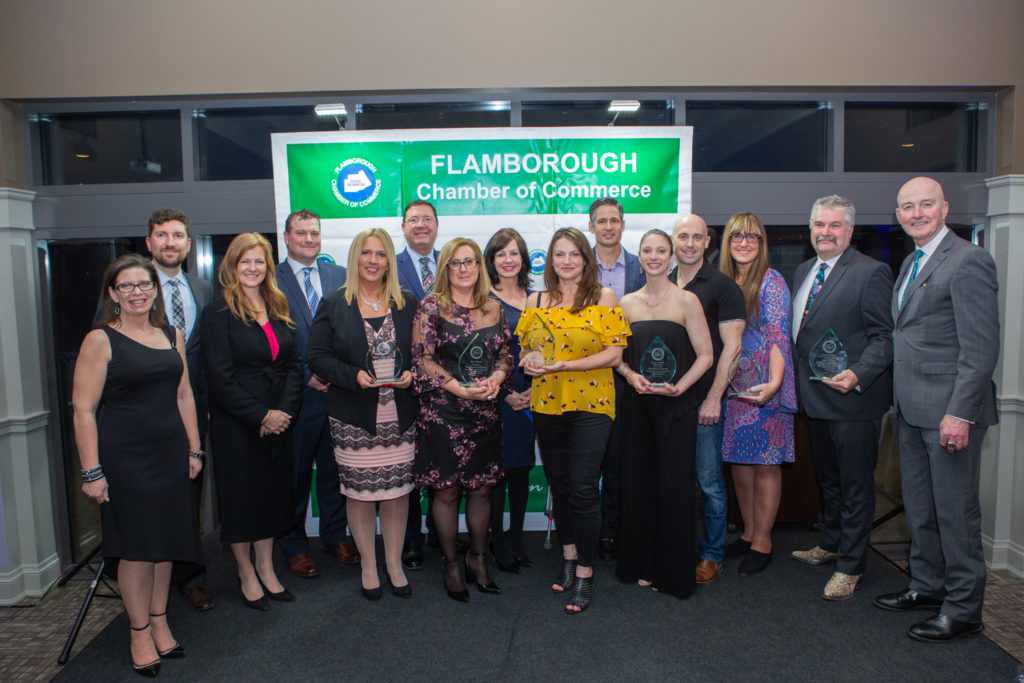 OBA Awards Gala POSTPONED to September 10, 2020 | Flamborough Hills Golf Club
Every year, the Flamborough Chamber of Commerce (FCC) honours and celebrates the very best in corporate excellence and community service at its Outstanding Business Achievement (OBA) awards gala.
OBA Award Gala POSTPONED
As a result of the continued COVID-19 situation, The Flamborough Chamber of Commerce Outstanding Business Achievement Awards that were to take place on June 8, 2020 will now be POSTPONED again to Thursday September 10, 2020
The NEW event details are as follows:
Flamborough Chamber of Commerce OBA Awards Gala
Thursday, September 10, 2020
Flamborough Hills Golf Club
71 Highway 52 N, Hamilton, ON
5:30 – 9:00pm
The winners have been revealed and we look forward to coming together to celebrate the amazing works of our community once it is safe to do so. This year's OBA winners are:
Small Business Award: Galer Equipment Ltd.
Large Business Award: Flamboro Downs
Service Industry Award: Roseto Fresh Foods & Catering
Entrepreneur of the Year Award: Dr. Cheryl van der Mark Waterdown Village Chiropractic and Wellness Group
Professional Service Provider of the Year Award: Merit Insurance Brokers Inc.
Lifetime Achievement Award:Ryan Bridge
FCC Award: African Lion Safari
All tickets previously purchased will be honoured for the new date. We have reopened a limited number of ticket sales. Please visit our event page at www.flamboroughchamber.ca if you wish to purchase tickets.
Sponsors:
Without our sponsors, this event would not be possible. Thank you to all of our sponsors that continue to support us and the business community.
Title Sponsor
Imperial
Award Sponsors
Cogeco Connexion Inc
Hamilton Economic Development
Enbridge Pipelines Inc.
Scotiabank
Elements Casino Flamboro
OLG
Flamborough Review
Flower Sponsor
Waterdown Collison
Media Sponsor
Cable 14
Photography Sponsor
M+M Photography