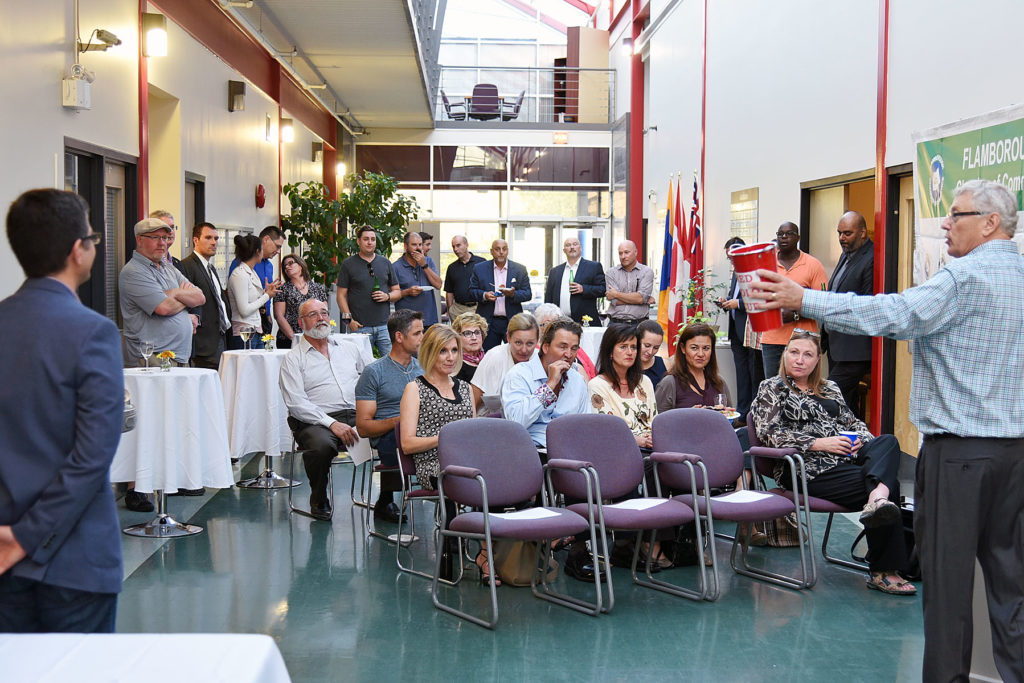 Clearcable Networks – the new owners of the Hamilton Technology Centre (HTC) – hosted the Annual General Meeting (AGM) of the Flamborough Chamber of Commerce (FCC) on Wednesday, September 27. The AGM followed a Business After Five (BA5) networking event also hosted by Clearcable.
Accountant Shari Stolpmann of BLR (formerly Beckett Lowden Read LLP) presented the 2016-2017 Audited Financial Statement which confirmed that the FCC again finished the fiscal year with a small surplus. Unanimously acclaimed as members of the FCC Board of Directors (BOD) were Christina Birmingham of Birmingham Consulting and Andy Broadbent of Terra – Where Colour Lives. Arend Kersten confirmed his resignation as the FCC Executive Director effective December 31, 2017 but added that he would stay on as a 'consultant' to the FCC on a 1-year contract basis. Starting January 1, 2018 Arend will assist the FCC in the areas of policy, advocacy and government relations with a focus on 'news and views' from Hamilton city hall. The BOD search for a replacement for Arend – headed by Christina Birmingham – is well underway.
To see pictures taken at the FCC AGM please click HERE.